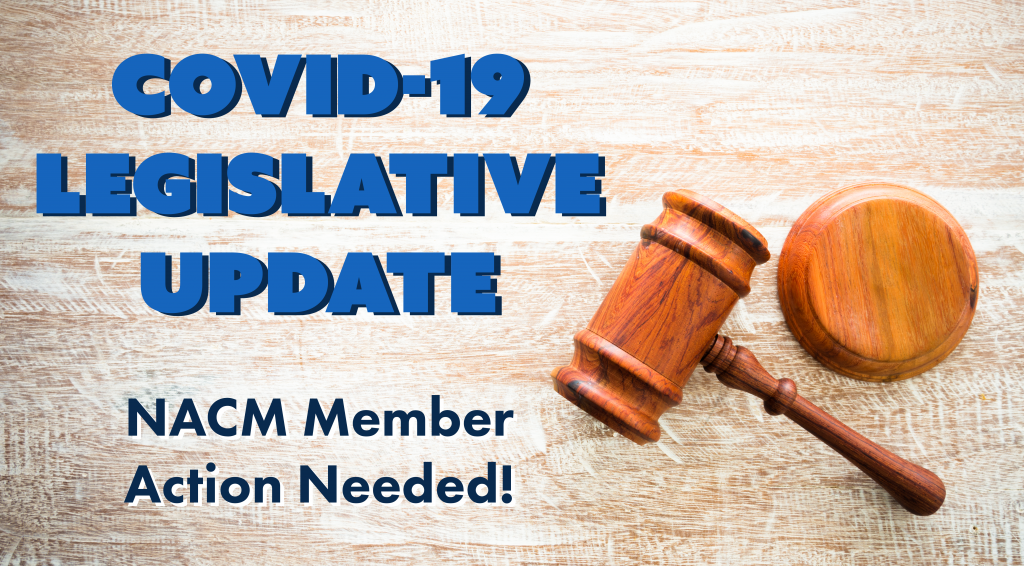 NACM Commercial Service Members,

NACM-National has been carefully tracking all legislation related to COVID-19 that will impact business credit. There are a pair of bills in Congress that would greatly impact collections efforts for members across the country if the bills are passed and signed into law.
Although we appreciate that public-policymakers have tried to make sure citizens can pay their bills, make housing payments and feed their family, we must not go too far and allow businesses to be harmed or detrimentally shift accountabilities.
Recent Congressional proposals include language in a Senate bill (S. 3565) and drafted language in a Democratic COVID-19 relief bill (H.R. 6379) that would impact debt collection. The timing of restrictions and the definition of "debt collector," as currently drafted, would include all NACM members.… Read the rest