Sep 16, 2020
By: Bill G. Fig; Partner, Sussman Shank, Construction Group Chair
A general contractor or owner will often request (or demand) that you sign a lien waiver or release (hereinafter "lien waiver") as part of a payment request for work you performed on and/or materials or equipment you supplied to a project. While lien waivers are "normal" in the construction industry, it is very important to pay close attention to the language of a lien waiver. For the reasons set forth below, you should carefully read a lien waiver before you sign it. Moreover, prior to signing a contract for a project, you should also carefully review any form of a lien waiver submitted as an exhibit or attachment to the contract.
First, it is important to understand the original purpose of a lien waiver. In many states, a person who provides labor, equipment, or materials to a private construction project has a right to assert a lien against the real property upon which the improvement is being constructed. The end result of a valid lien claim is the lien is foreclosed and the property is sold to pay the lien claimant. Thus, a lien claim can affect the owner's and, possibly, a secured lender's (i.e. the mortgagee) interest in the real property. This is different than a breach of contract claim against the person who hired you. A breach of contract claim typically does not affect the interest of the owner or the lender vis a vis the real property. A lien waiver was originally designed to ensure parties were getting paid and to protect the owner and the lender from a lien claim against the real property.
The "type" of waiver being requested is important. Unless you have already been paid the funds at issue in the lien waiver, or the funds are tendered at the time the waiver is signed, the lien waiver should be conditional. In other words, your release of the lien should be conditioned upon your actual receipt of the funds and the funds clearing your bank account. You do not want to waive your lien rights by signing an unconditional lien waiver acknowledging receipt of funds that you have not yet received, and may never receive. Remember, a check can always bounce. Be very wary of an unconditional lien waiver.
While you are working on the project, a lien waiver for a progress payment should be a "partial" waiver. In other words, the scope of the waiver should be limited to certain work performed or materials/equipment provided or cover a given time period, e.g. from the last date of work covered by the prior payment request (now paid) through the last date of work covered by the current payment request. If there is unapproved, unpaid, or disputed work, or change order work not covered by the payment, that work needs to be specifically excluded from the lien waiver. Many "partial" lien waivers state the signer is waiving its lien rights and any claim for payment for all work performed through the date of the waiver. By executing such a lien waiver, you very well may release your lien rights and any payment claim for any unpaid, disputed, or non-exempted change order work performed prior to the effective date of the lien waiver. Moreover, a final lien waiver, which should also be conditioned upon actual receipt of the funds, should only be used (and signed) when your scope of work on the project is complete and you have been paid in full for all work. This is because a final lien waiver will release any and all claims relating to the project – period.
Lastly, lien waivers may include language releasing or waiving claims in addition to your lien rights. As referenced above, lien waivers usually include a release of any claims for payment, which is different and much broader than only releasing a lien claim. You can waive your lien rights vis a vis the property and still have a claim for payment (breach of contract) against the person who hired you. In addition, some lien waivers also include or incorporate language waiving or releasing any and all claims relating to the project, such as a negligence claim. A construction lien can be a powerful tool to collect an amount owed on a construction project. A prudent owner and/or lender will require the general contractor to obtain lien waivers from subcontractors, suppliers and equipment providers to ensure their respective interests in the real property are protected. Prior to executing a lien waiver, a prudent subcontractor, supplier, and/or equipment provider will carefully review the lien waiver to ensure what claims are being released and under what conditions.
---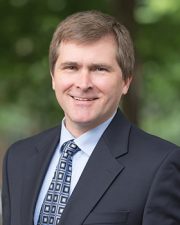 Bill represents mortgage servicers and lenders defending foreclosure-related claims and "wrongful foreclosure" lawsuits in state and federal courts in both Oregon and Washington. He has successfully handled appeals of these matters in the Washington appellate courts and the 9th Circuit Court of Appeals. Bill is currently the Chair of the Oregon State Bar Construction law section and the firm's construction group. He has significant experience representing contractors and material suppliers in all aspects relating to their businesses. This includes contract review and drafting, prosecuting and defending construction bond and lien claims, and litigating all types of payment claims in state and federal courts. He also handles administrative claims against contractors' surety bonds.

In addition, Bill is a member of the firm's agribusiness group and represents ag servicers/suppliers in drafting their contracts/credit applications and prosecuting their lien and payment claims. Bill has represented a variety of lien claimants in state receivership actions and Chapter 11 bankruptcy actions. Lastly, Bill helps small to mid-size businesses with their general legal needs, including drafting/reviewing contracts and collection of their accounts receivable. He has prosecuted over 100 collection cases to judgment. Because debtors sometimes attempt to hide assets or do not voluntarily pay the judgment entered against them, Bill also has extensive experience in pre-judgment provisional process and post-judgment collection enforcement.