May 14, 2018
By Lauren M. Visoria
Miller Nash Graham & Dunn LLP
On April 17, 2018, the U.S. Supreme Court will hear a case called South Dakota v. Wayfair, Inc.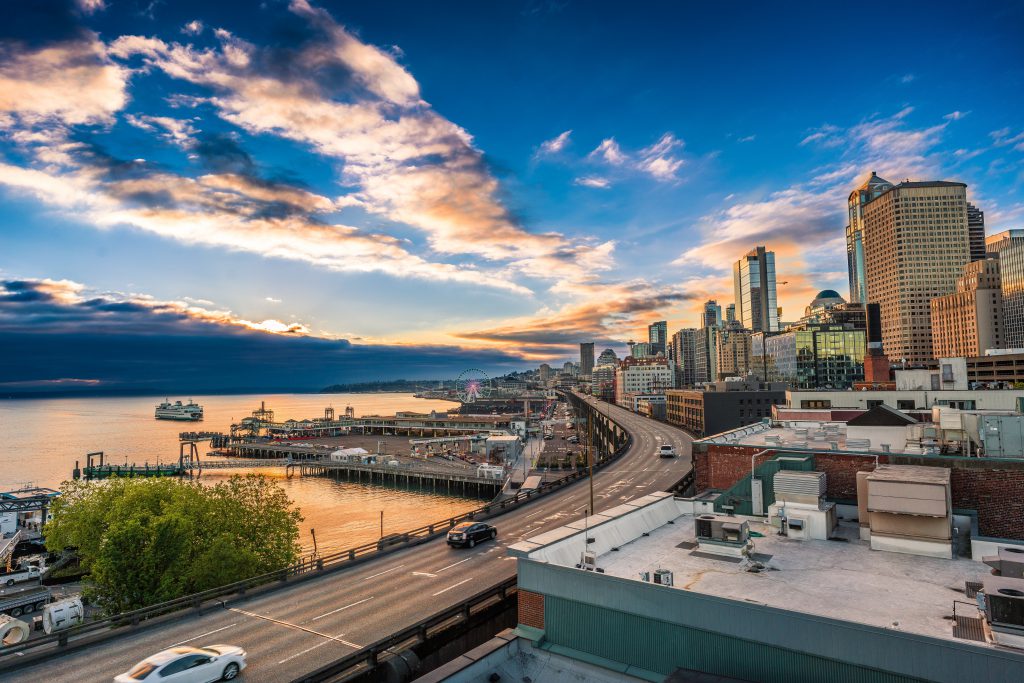 The outcome of this case will affect both small and large businesses across the country, as well as the typical online consumer. In short, the case deals with "remote sellers" – meaning sellers who are located outside a state and sell their products to consumers within that state – and whether a state may require remote sellers to collect sales tax from their customers.
Here's the issue in a nutshell:
If you are a business owner selling products to consumers in a state where you have no physical presence, this case could open your business up to various taxing jurisdictions throughout the U.S. and require you to follow specific guidelines for collecting sales tax or reporting the use tax obligations of purchasers within the taxing jurisdiction.
To understand the importance of this upcoming case, you need to understand its history. In 1992, a case called Quill v. North Dakota found that a state could not impose sales and use tax reporting and collection obligations on a person unless that person had some form of physical presence in the state. The case involved mail-order catalogs from outside North Dakota, selling products to consumers in North Dakota. In that case, the state of North Dakota tried to collect sales and use tax on the catalog sales. The Supreme Court ruled that the catalog company did not have a physical presence in the state and that North Dakota thus did not have the ability to require the company to collect sales or use taxes. In essence, it all boiled down to whether a seller had a physical presence in that state.
Fast-forward 26 years – there are several new platforms on which sellers from all over the United States can reach consumers in all different states, and many of these sellers have no sales or use tax collection or reporting obligations in the states which they sell their products. As a result, a number of states have made attempts to collect tax through these outside "remote sellers" once again. These states have enacted laws that challenge the "physical presence" rule established in Quill, hoping to recapture some of this lost tax income. The Wayfair case directly challenges the law in Quill and asks the Supreme Court to catch up with the changing technology and allow states to impose sales and use tax collection or reporting obligations on remote sellers.
How does this affect me if I live in or make sales in Washington State?
In July 2017, Governor Inslee signed House Bill 2163, which created new "economic nexus" thresholds. Under House Bill 2163, you will be subject to sales or use tax collection or reporting requirements if your gross sales break these thresholds and you make sales in Washington, regardless of whether you are physically located in Washington.
The new law applies to three mutually exclusive categories of persons: remote sellers, referrers, and marketplace facilitators.
Remote Seller: Any seller that does not have a physical presence in the state of Washington and makes retail sales to purchasers in Washington.
Referrer: A person who enters into an agreement with a seller to list or advertise for sale one or more items in any medium for consideration, and does not collect receipts from the purchasers for the transaction.
Marketplace Facilitator: A person who, for consideration, facilitates the sale of a seller's products through a physical or electronic marketplace. The marketplace facilitator, directly or indirectly, brings the buyer and seller together, provides virtual currency to facilitate the sale, and provides the software, payment processing, fulfillment, storage, listing of products, and branding, among other services. (Example: Amazon and eBay, which connect sellers and buyers through their online platforms.)
As you can see, House Bill 2163 targets those sellers who have no physical presence in Washington but, as a result of advancements in technology and the growing ease at which consumers can make purchases out of state, are able to generate significant income from sales to consumers in Washington without triggering "nexus" for sales tax purposes.
What are the thresholds that trigger nexus?
After you have identified whether you fall into one of the three categories above, you should look at your gross receipts for the current and immediately preceding calendar year to see whether you meet the threshold that triggers "economic nexus." The following are the thresholds for each specific category:
Remote Seller: The gross receipts from retail sales sourced to Washington are at least $10,000.
Referrer: The gross income of the business received from the referrer's referral services apportioned to Washington is at least $267,000.
Marketplace Facilitator: The gross receipts from retail sales sourced to Washington by the marketplace facilitator, whether in its own name or as an agent of a marketplace seller, total at least $10,000.
As you can see, the thresholds for remote sellers and marketplace facilitators are minimal. Therefore, this affects more than just large corporations selling in Washington – small businesses need to be aware of these requirements as well.
What do I do if I trigger economic nexus?
If you find that you have triggered economic nexus in Washington, you may become compliant with state law in one of two ways: (1) collect and remit sales tax on your sales in the state of Washington, or (2) comply with the notice and reporting requirements.
Option 1: You must register your business with the Washington State Secretary of State's office. Thereafter, beginning on January 1, 2018, you must collect and remit sales tax on retail sales made in the state.
Option 2: This law has commonly become known as the "tattletale" rule because of this second option. If you choose not to go with Option 1 and collect and remit sales tax, then:
You must prominently display a notice on all your invoices and sales receipts (in paper and electronic form). This notice must: (1) say that sales and use tax is due on certain purchases, (2) state that Washington requires the purchaser to file a use tax return; (3) explain that the seller is not collecting sales tax on the transaction and that the purchaser is required to pay the tax; (4) state that the seller may be required to provide information about the purchaser to the Washington Department of Revenue; and (5) provide instructions on how to obtain additional information.
In addition, by February 28 of each year, you must provide a report to each purchaser that details their transactions for the previous year. This notice further informs the purchaser that sales tax was not collected and therefore the purchaser is required to pay use tax.
Lastly, each year, by February 28, you must provide a list of purchasers who received the above-mentioned notices to the Washington Department of Revenue with an affidavit, signed by one of your officers, affirming that you made all reasonable efforts to comply with the applicable sales and use tax notice and reporting requirements.
It is clear that the two options are meant to encourage voluntary collecting and remitting of sales tax. The requirements of Option 2 are extensive, and failure to comply comes with significant penalties. Failure to report can result in penalties ranging from $5,000 to over $100,000, depending on your gross receipts.
What's next?
As mentioned above, Quill set the precedent that some physical presence is required in a state in order for the state to require a taxpayer to collect or report that state's sales and use tax. That continues to be the law of the land. But if the Supreme Court overturns Quill in Wayfair, it's likely that we will see states seeking to recapture sales and use tax in an even more aggressive way. Businesses making sales in states where they have no physical presence (and purchasers in those states) should keep an eye on this case and, when the Supreme Court ultimately rules, respond accordingly.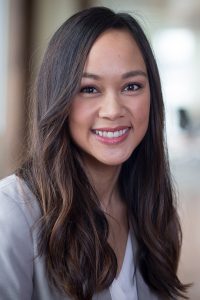 Lauren Visoria is a trust and estates attorney with Miller Nash Graham & Dunn in Seattle, Washington. She received her LL.M. in taxation from the University of Washington and prior to joining the firm was a tax consultant at Deloitte Tax LLP. In addition to assisting clients in planning their estates and handling estate administrations, Lauren also focuses on state and local tax issues regarding refund claims, tax controversy, and Washington B&O tax-related issues. She can be reached at 206.777.7544 or by email at lauren.visoria@millernash.com.