Mar 17, 2021

How Does Our Integrated Solution Work?

UTA provides the tools, technology, and expertise to help merchants integrate their existing ERP, POS, DMS, or Web Application to offer a frictionless payment processing experience.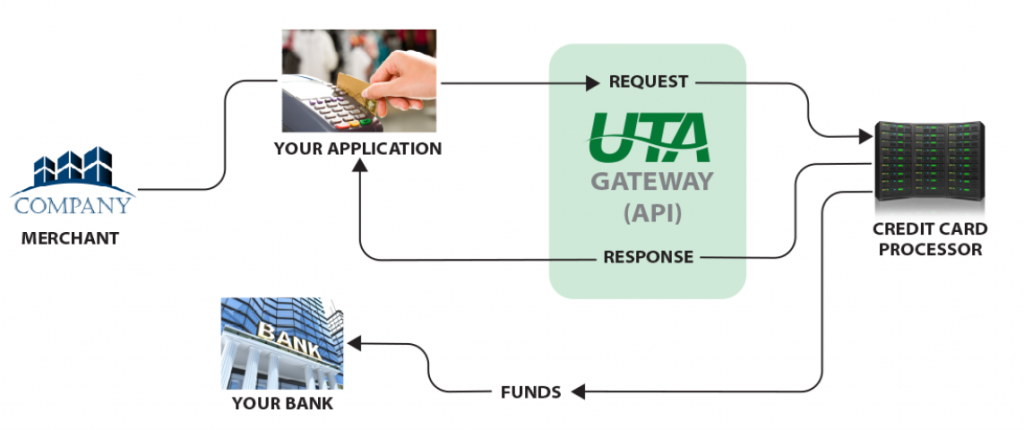 Interested In Reducing Your Credit Card Processing Fees?

Simplify your payment acceptance channels and improve your bottom line by taking advantage of UTA and Worldpay's cost effective Credit Card processing solution.

UTA routes your transactions most efficiently by automatically qualifying your transactions for Level 2, Level 3, and Large Ticket Discounts without the need for additional data entry.

What's more, we offer a comprehensive and compliant surcharging solution that automatically calculates and applies a transaction fee by qualifying each Visa, MasterCard, Discover, and AMEX payment. Enter payments in seconds from your web browser or integrate your systems seamlessly and securely connecting to our payment gateway API.
REQUEST YOUR COMPLIMENTARY INTEGRATION GUIDE AND START TODAY​​​​
---
Conference Scholarship Opportunity – UTA is giving NACMCS members the opportunity to get a $1,000 Conference Scholarship. This Conference Scholarship can be used to attend the NACM Western Credit Conference or NACM National's Credit Congress in October, 2021. This scholarship is available to the entire membership base whether they attend this UTA Webinar or not, and whether or not they are an existing UTA client. All that is required is to engage Michael Williams of UTA in a meaningful conversation on any one of UTA's very ample suite of cash management services within 45 days of the Check Fraud Webinar. They will announce the winner on April 26th at 11 a.m. via Zoom. The zoom invite will go out to those who meet with Michael.

Contact at: mwilliams@unitedtranzactions.com or Direct: 786.264.7019