Feb 20, 2019
Finding your herd is a thing of beauty and comfort
Industry credit groups are a powerful tool. At industry groups, NACM members get together to discuss accounts in common, network, and receive credit education. If you are not in a group, I encourage you to join one! It's a great experience, both personally and professionally. NACM Commercial Services has 42 groups of all shapes and sizes. We have small local groups all the way up to large national groups.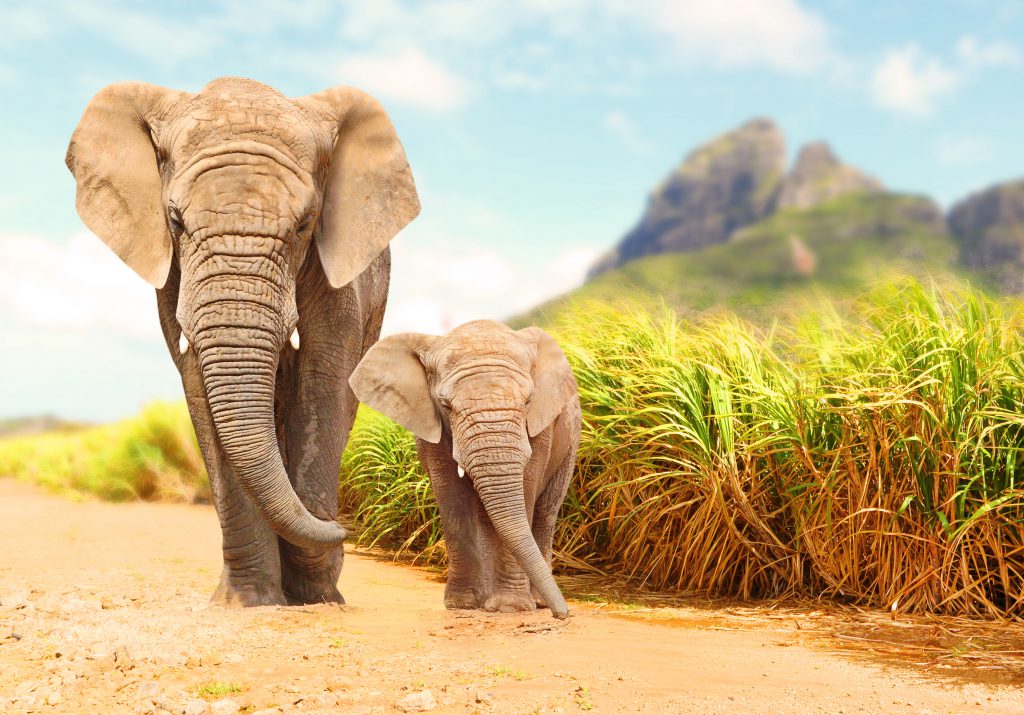 If we don't have a group that meets your firm's needs, we would be happy to help you search for one that another NACM hosts. Or we can even work together to build a group from the ground up.

Check out this article about groups in the February NACM Business Credit Journal. It features two of our favorite leaders: NACM Commercial Services Vice President, Kathy Linscott, and long-time NACM and CFDD supporter, Brett Hanft, CBA, Credit Manager at American International Forest Products LLC.
__ Shannon Abnal, NACM Commercial Services
Group Services Manager – Data Contribution & Industry Groups
Finding the Right Industry Credit Group
Published in the February 2019 Business Credit Magazine Issue.

Beyond credit applications and references, deciding whether to extend credit to a customer can be challenging with limited resources and input.
Contacting a competitor on the list of credit references can provide some insight into the customer's habits, but only so much. Having only one voice provides only one perspective to the risks and dangers—great or small—of a customer.

NACM's industry credit groups fill in the other perspectives. They round out a fuller image of a new or existing customer. Industry group members sit down with their competitors, swapping tips and knowledge on the state of their industry, sharing information about past experiences with customers and learning from guest speakers who provide specialized insight—all with their peers.

However, in certain industries, finding the best group can be a challenge. If a company sells lumber, would a credit manager from that team benefit from a construction industry group, or a building materials group? If the company is an anomaly for the area—for example, architectural glass and metal in the Midwestern U.S.—getting involved with an industry group may mean spending beyond budget for traveling to groups. If a customer base is vastly diverse, finding the right group with the most beneficial competitors presents its difficulties as well.

"There's so much importance and value to having a forum where you can safely discuss common accounts with competitors in your own industry for the purpose of sharing and exchanging credit information," said Brett Hanft, CBA, industry group chair for Western Region Building Materials industry group and one of the group's founders. "I feel like you have an ability to get more red flags or more indications of concerns because we typically want information on accounts that are slow paying."

Navigating the landscape of industry credit groups can provide credit managers with invaluable insight, but the process of finding the right group can be challenging.

The Benefits of Joining Industry Credit Groups

Each credit decision can cause risks to a company's income, with decisions costing up to billions of dollars each year. Credit groups help managers understand and control their credit decisions, allowing each choice to be supported by insider information from the peers in their credit group—peers who have been in the industry for decades or only a few months.

"I attended a group last week where we had a person new to the industry. It's extremely helpful when you have all your peers sitting with you. They have all this history that you may not have being new to the industry," said Kathy Linscott, CGA, vice president of sales and service at NACM Commercial Services. "A lot of industry groups not only exchange trade information but also have some type of educational offering as well."

Meeting with competitors, on the surface, seems counterintuitive. The idea of helping those who communicate and work with the same customers can feel like sabotage.

Linscott explains the group does not focus on sales nor future transactions with customers: The sales team is not present to steal any customers away from competitors, and peers are forbidden from speaking about future endeavors with any companies. Before each meeting, members take an oath to establish confidentiality, only speak of past history, not share information with sales and agree to never jointly make credit decisions with peers from other companies.

"A lot of people say, 'Why on Earth would I meet with my competitors?' But how are you going to get information if you don't?" Linscott said. "If you are not calling competitors for trade information, then you're going to be limited on information."

When looking to join a group, Linscott said the first thing her team at NACM Commercial Services does is look at the member's region and customer base to determine which industry and geographical location meets the member's needs. Each local Affiliate discusses options with inquiring members, making suggestions such as teleconferencing, traveling to the nearest group or potentially creating their own group.

Choosing the Right Group
"The biggest problem is our massively diverse customer base," said Brett Ball, a credit manager with Whirley Drink Works. "We sell plastic and stainless steel beverage and food containers. We have customers that include theaters, theme parks, zoos, national parks, colleges … the list goes on."

Ball comes from a small, family-owned business, with the closest cities in Pittsburgh and Cleveland. Both are around a three-hour drive from his office. His predecessor, Sue Borland, said she tried joining an industry group for years, not finding an appropriate fit with so many different competitors, many of whom were big-box stores like Walmart—the opposite of her small company. Borland attended a group meeting through a conference call, but the meeting featured topics and trade information that did not correspond well with her company.

"What I would do is look at your segment of customers, and I would go with the segment that is the riskiest," Linscott said. "We do have some general groups where it's not one industry, but to be honest, you're much better off being within your direct customer base. But if they have a diverse industry and they sell many things, we have numerous customers that are in more than one group."
Linscott then suggested breaking down segments into industries the company sells to, factoring in which segments are sold to the most and which are the riskiest. If two or three stick out to the credit manager, that manager may consider joining two or three groups instead of just one.

While finding the one perfect group may not be available for every member, the main focus should be to mitigate risks and learn more about customers for which your company may have limited information and resources.

"As we started Western Region Building Materials, which encompasses all building materials, I didn't find a lot of commonality with lumber in [my industry]," Hanft said. "So in some respects, if there are other competitors in the industry they know that might be interested in receiving the same information, they should reach out to them."

Options Beyond a Local Group

With constant advancements in technology and travel budgets continually being cut, if an NACM member seeks to join an industry group far outside their local sphere, many local Affiliates provide members with the option to call in or video chat. While the option to join via virtual means does have its limitations, it can still be a valuable resource for those who do not have the ability to travel.

Joining a group outside the local sphere is not unheard of either. NACM members have been joining distant Affiliate groups for years. In the past, a physical presence was required since teleconferencing had not yet developed into what it is today.

Another option may be to create a new group within the member's local Affiliate. Hanft helped to create his industry group in 2017 based on his needs as a credit manager, since he had a difficult time finding a group with members who worked in lumber in the Pacific Northwest.

"In each Affiliate, based on needs they hear about, they develop industry credit groups, but that may not be consistent across the country," Hanft said. "It often takes some time and legwork to start a group. But I think the first step is to reach out to the customer service rep for your Affiliate and say, 'I have interest. I have a few people I could reach out to, do you have others in the Affiliate you think would be a good fit, and do you think we can get this started?'"

There are options to joining, and local NACM Affiliates will help members find what is best for them. Contact a local Affiliate with your interest and questions. The Affiliate will help NACM members make the best decisions.

"An industry credit group is a great networking spot with your peers to not only exchange trade information, but they are also as a great resource to talk about trade happenings and industry standards," Linscott said. "I find that in my industry groups, they really help out one another."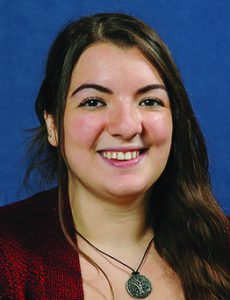 Christie Citranglo, editorial associate, NACM National, can be reached at christiec@nacm.org.

Copyright NACM National