Jul 27, 2020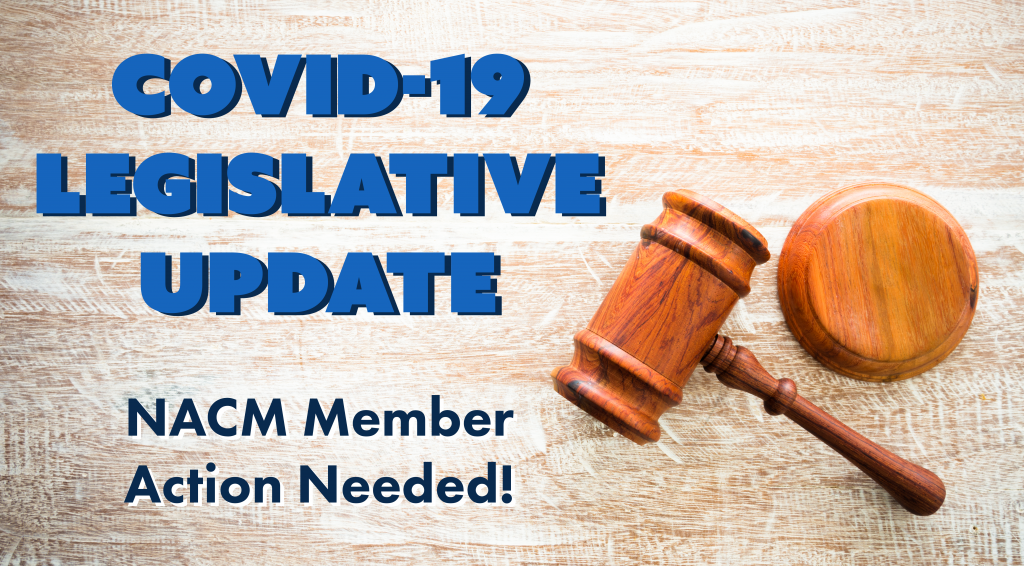 NACM Commercial Service Members,

NACM-National has been carefully tracking all legislation related to COVID-19 that will impact business credit. There are a pair of bills in Congress that would greatly impact collections efforts for members across the country if the bills are passed and signed into law.
Although we appreciate that public-policymakers have tried to make sure citizens can pay their bills, make housing payments and feed their family, we must not go too far and allow businesses to be harmed or detrimentally shift accountabilities.
Recent Congressional proposals include language in a Senate bill (S. 3565) and drafted language in a Democratic COVID-19 relief bill (H.R. 6379) that would impact debt collection. The timing of restrictions and the definition of "debt collector," as currently drafted, would include all NACM members. Business-to-business extension of credit is included in the collections prohibitions. Additionally, neither interest or fees could be added to unpaid debts after the end of the COVID-19 emergency. The drafted language mandates communication in writing only and for informational purposes only. The linked COVID-19 Legislation document describes the bills.
We need you to write to your Congressional Representatives and Senators today, and we are making it as easy as possible for you to do so.
Linked here is a Word doc template for an email you can write and edit with your own thoughts and even provide some information about your company – it is important for Congressional Members to understand how they may unknowingly be harming businesses. For these emails, we include an attachment with real email addresses for staff leaders – not a general mailbox.
OR
If you just want to send off a quick note saying "me too", cut and paste this statement to your state's delegation. Contact information can be found in the links below.
Our business is one of thousands that, collectively, are represented by the National Association of Credit Management (NACM). The vast majority of NACM members are small manufacturing or product-based businesses that provide products—from lumber to toilet paper—to retailers and contractors across the country. These products are commonly sold using open, unsecured credit to businesses. However, we are not debt collectors and language proposed in S. 3565 and H.R. 6379 which sweeps our business into the same category as a debt collection agency and consumer collections is flawed. Business credit professionals sell products and services via unsecured credit to continue stimulating the economy with the intention of being repaid. While these transactions on unsecured credit create debt for the buyer, our business is not debt collection. There must be a distinct separation of business credit and consumer credit collection.

We realize these are extraordinary times, and we do not wish to bring about any additional hardship to businesses impacted by COVID-19. We also acknowledge that certain limitations on credit collection, particularly protecting consumers, may be necessary and appropriate to deal with this crisis. But collection timing restrictions and prohibitions must not go too far and we urge the utmost caution as Congress tackles this complex issue. Rather than create a system of winners and losers in the collections industry, we request that you support proposals that keep small business afloat so that the collections process can be avoided altogether.